Agriculture Springs are the type of springs which we manufacture in Coimbatore Tamilnadu India. We manufacture various types of Agriculture springs based on our customers' requirements. We offer Agriculture Springs for both long runs and short runs with high level accuracy and reliability. As we said earlier, Agriculture Spring components can customized based on the customer needs.
Our Agriculture Springs are highly dependable and reliable to perform in the tough environments in many farm equipment and agriculture applications.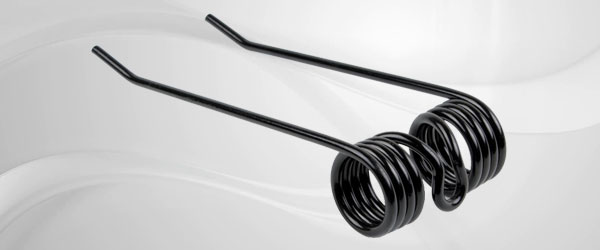 We at Dotcom Industries manufacture, supply and export agriculture springs in Coimbatore. We also manufacture Agriculture springs for tilling equipment, Agriculture springs for Agriculture machineries ,Agriculture springs for farm wagons in Coimbatore, Agriculture springs for gates, Agriculture springs for doors in Coimbatore, Agriculture springs for fences.
We are able to manufacture such high quality Agriculture springs in Coimbatore Tamilnadu India because of our advanced facilities and machineries used in our industry. We use only standard and efficient techniques in manufacturing process for yielding better results.
All the Agriculture spring components are custom manufactured to meet the customer needs as the requirements of our customers differ from one another. We can manufacture spring exactly as per your requirement which will last long and provide long service life. Agriculture Springs are used for various Agriculture machineries.
We are well known Agriculture equipment spring manufacturer and Agriculture spring supplier in Coimbatore Tamilnadu India. We manufacture Agriculture springs which are used in farm wagons, tilling equipment, gates, doors and fences. We also manufacture Wire Forms along with Agriculture Springs. We are the ultimate choice for those who are looking for Agriculture springs for their Agriculture machineries.